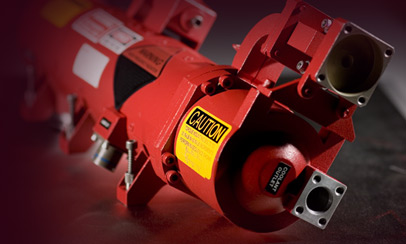 CPI Microwave Power Products Division
Insist on the Original…
Known for high-quality products and unmatched customer support, CPI's Microwave Power Products Division (CPI MPP) is constantly developing and manufacturing technologically superior, competitively priced, microwave vacuum electron devices.
CPI MPP offers a broad array of microwave vacuum electron devices that span the power/frequency spectrum, and its product portfolio includes:
As the preferred provider of state-of-the-art microwave vacuum electron devices, CPI MPP's products are essential to a variety of defense and commercial applications and are utilized in countless radar, electronic countermeasure (ECM), medical, industrial, communications and scientific applications.
CPI MPP has assembled a world-class team of highly specialized engineers, scientists, materials and manufacturing/production personnel to ensure its reputation is built on quality and an unmatched ability to meet or exceed customer requirements.
CPI MPP's (formerly Varian Associates, Inc.'s) manufacturing facilities have been located in Palo Alto, California since 1953.
For next generation system requirements:
"Insist on the Original… Insist on CPI MPP!"