Telemetry Antennas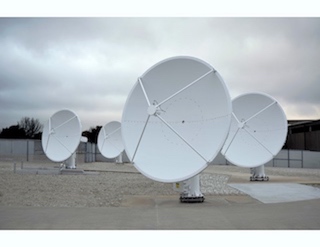 EOS-DB system bundles offer all the performance, with the convenience and cost savings of a completely integrated antenna system specifically designed to do the job. For customers who want the convenience of a pre-configured solution that is installed and running in a short timeframe, CPI Antenna Technologies, Orbital Systems operations have designed system bundles that match the requirements for science research and meteorological applications.
CPI Antenna Technologies offers a complete and fully integrated bundle tracking LEO and MEO satellites that receives X and L Band EO DB data and processes it to level 0, including Terra, Aqua, MODIS, METOP, NPP NOAA POES, FY1, FY3, DMSP and JPSS1. It includes all necessary high performance RF system components for tracking X- and L-Band satellites and combines the highly reliable antenna system and the EOS-FES server with an intuitive GUI for overall management of the antenna system and satellite data reception. The EOS-FES ties everything together and synchronizes all system components to automate passes, track satellites, receive and ingest DB data and then process data to level 0. It performs automatic TLE updates, as well as remote diagnosis and software updates.
Remote support and assistance are available for integration with the customer's application processing software, and high level data processing software and hardware options may be configured as a custom option.
System bundles combine Orbitals' most popular products along with professional installation assistance to provide the highest quality integrated and pre-tested system available at the lowest possible cost. Installation is a shared responsibility between the customer and CPI Antenna Technologies, Orbital Systems operations to ensure a cost-effective installation and keep total installation costs to a minimum. The customer handles foundation construction, running system cables, ordering crane service, handling of crates on installation day, etc.
Full turnkey installation services are available in most countries when utilizing Orbitals' certified resellers or systems integrator partners.
The typical timeline from initial purchase to an operational system is four months.
For additional information on Orbital Systems telemetry products visit the Orbital website at
www.orbitalsystems.com
.