Specialty Antennas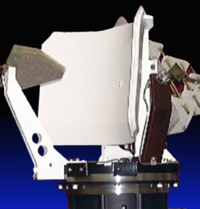 As the industry's premier manufacturer of high-quality antenna and satellite communications systems, CPI Antenna Systems Division has a range of specialty products for a wide variety of applications.
These include compact, lightweight direction-finding antennas designed for mobile, marine and airborne applications, in frequency ranges from 0.5 up to 40 GHz.
Bifilar Helical Antennas are widely used for satellite communications and are engineered for rapid assembly and survival in winds up to 115 mph.
Click on the links above for more information on specialty antenna products.