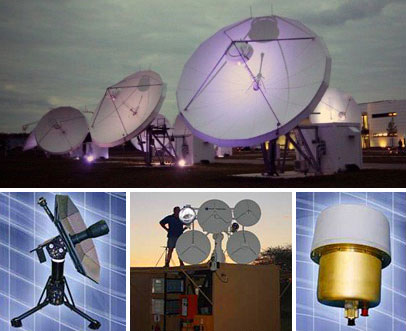 CPI Antenna Systems Division (CPI ASD) Is a multinational manufacturer of high-performance, highly engineered antenna systems for satellite communications, telemetry, radar, electronic warfare and high-frequency (HF) applications. CPI ASD's customers include international broadcasters and Fortune 500 companies, satellite operators and telecommunications carriers, and military and government organizations.

Operating across all radio frequency (RF) bands, CPI ASD's products are produced through the use of CAD, CAE, large-scale graphics and computer-controlled machining that delivers extreme precision, supported by in-house microwave and electronics assembly and test laboratories. CPI ASD's in-house service organization provides worldwide installation, logistics and repair support with assistance from local CPI offices.

CPI Antenna Systems Division represents a merger of two leading organizations: CPI ASC Signal Division, with a 50-year heritage of engineering creativity and excellence, and CPI Malibu Division, a recognized leader in antenna design, development and production since 1975.