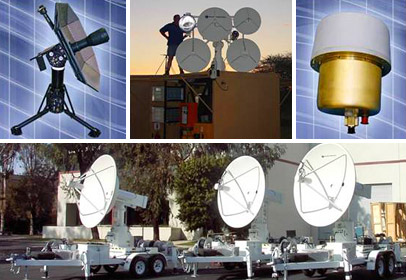 CPI Malibu Division

CPI Malibu Division has unique capabilities and experience in design, analysis, and manufacture of telemetry, communications, electronic warfare, and radar antenna systems. Worldwide installation, logistics, and repair support are performed by our in-house service organization with assistance from local CPI offices.
 
CPI Malibu's ISO-9001:2008 certified facility features office space, microwave and electronics assembly and test laboratories and includes a 15,000 square foot high-bay for manufacturing, integration and testing. CPI Malibu takes an analytical approach to design and manufacture through the use of CAD, CAE, large-scale graphics and computer-controlled machining. Two anechoic chambers (including a compact range) and a well-equipped, small volume production machine shop support our capabilities and enable CPI Malibu to react quickly to customer's requests.
 
Since 1975, CPI Malibu has been in antenna design, development and production, and is recognized as an industry leader of antenna systems operating in the L-Band to W-Band frequency range.